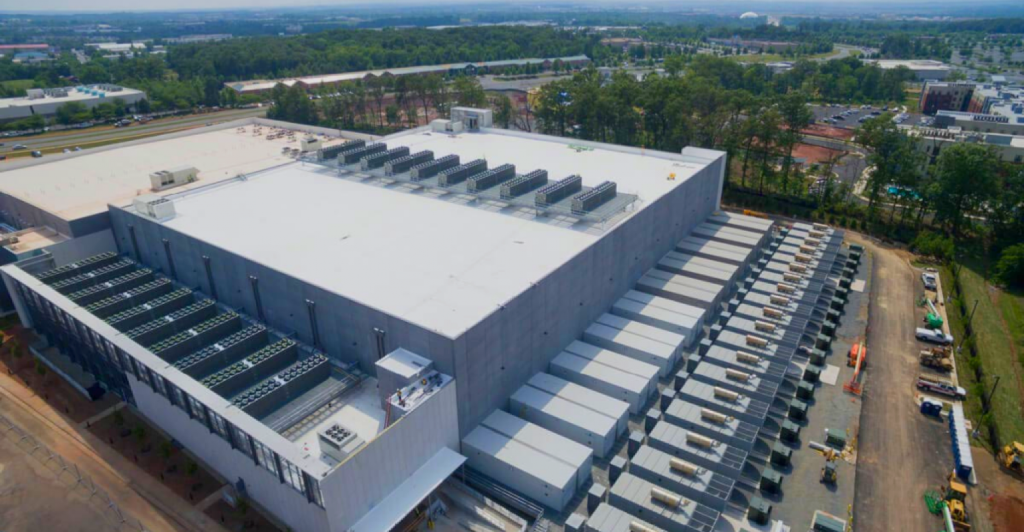 WHAT IS A DATA CENTER?
At its simplest, a data center is a physical facility that organizations use to house their critical applications and data. A data center's design is based on a network of computing and storage resources that enable the delivery of shared applications and data.
WHAT ARE THE CORE COMPONENTS OF A DATA CENTER?
Data center design includes routers, switches, firewalls, storage systems, servers, and application delivery controllers. These components store and manage business-critical data and applications, together they provide:
Network infrastructure. This connects servers (physical and virtualized), data center services, storage, and external connectivity to end-user locations.
Storage infrastructure. Data is the fuel of the modern data center. Storage systems are used to hold this valuable commodity.
Computing resources. Applications are the engines of a data center. These servers provide the processing, memory, local storage, and network connectivity that drive applications.
CATEGORIES OF DATA CENTERS
A data center could vary according to his primary function but typically it's supported and managed according to the following categories:
Enterprise
Multi-tenant and colocation facilities
Hyper-scale and cloud
Carrier and service provider
WHAT ARE THE STANDARDS FOR DATA CENTER INFRASTRUCTURE?
The most widely adopted standard for data center design and data center infrastructure is ANSI/TIA-942 which ensures compliance with 1 of 4 categories of data center tiers rated for levels of redundancy and fault tolerance.
Tier 1: Basic site infrastructure. A Tier 1 data center offers limited protection against physical events. It has single-capacity components and a single, nonredundant distribution path.
Tier 2: Redundant-capacity component site infrastructure. This data center offers improved protection against physical events. It has redundant-capacity components and a single, nonredundant distribution path.
Tier 3: Concurrently maintainable site infrastructure. This data center protects against virtually all physical events, providing redundant-capacity components and multiple independent distribution paths. Each component can be removed or replaced without disrupting services to end users.
Tier 4: Fault-tolerant site infrastructure. This data center provides the highest levels of fault tolerance and redundancy. Redundant-capacity components and multiple independent distribution paths enable concurrent maintainability and one fault anywhere in the installation without causing downtime.
MANAGEMENT
The following technical spaces and subsystems are managed by the operational staff:
Physical security systems
Network an IT systems
Power resources
Environmental control
Performance and operational management
PHYSICAL SECURITY
Is addressed with macro-segmentation using a six layer approach
Perimeter
Clear zone
Facade and reception
The service corridor
The data hall
The data cabinet
CHALLENGES
These technical spaces and subsystems face the following challenges:
Risk management
Network migration
Power optimization
Thermal efficiency
DCIM enablement
TECHNICAL OPERATION
The networked structured cabling systems in a data center commence in the entrance room and carry through to the main distribution area MDA, horizontal distribution area HAD and the to the equipment distribution area EDA.
The intelligent power chain that is critical to the data center operation includes the medium voltage entrance feeds from the utility, backup generator, battery rooms, UPS systems, underfloor and overhead power distribution cabinet level metered and monitored PDUs and finally leading to managed-IT- equipment power.
Environmental control of data center facilities starts with the chiller plant then leads to the computer room air-conditioning to the data hall with managed air flow to cool the hot zones.
Finally this technical operation requires data center infrastructure management processes that deal with asset management power monitoring, environmental monitoring, change management and capacity planning to ensure that maximum operation uptime, scalability and performance is achieved.